HI 4050+ Weight Controller

The fast, high-resolution HI 4050+ has proven itself over many years in process weighing applications. The instrument is scalable, easy to configure / operate and the SD memory card guarantees easy data transfer.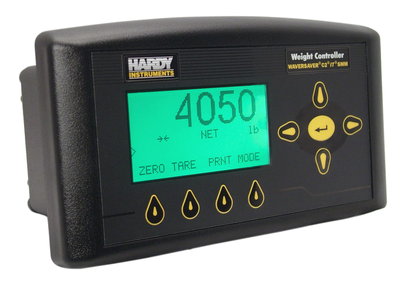 The HI 4050+ is a fast, high-resolution weight controller that helps to reduce your labor content, speed your production throughput, and improve the quality and safety of your end product. The HI 4050+ acts as a front end weight controller to a PLC, PC or DCS system. It also operates as a standalone weight controller or monitor.
FAST & STABLE WEIGHT READINGS
With a selectible update rate of 100 or 250 updates per second, WAVERSAVER conditioning and Hardy's new WAVERSAVER+ patent pending adaptive filtering algorithms, the HI 4050+ displays accurate, stable rate readings fast. With a processed weight resolution of 1:30,000 and an addressable resolution of 1:100,000, the HI 4050+ is precise and accurate.
The HI 4050+ is easy to mount – not least thanks to the low installation depth of 3″ – and offers various installation options, e.g. panel-mount, with separate display or without display for DIN rail mounting.
Hardy Process Solutions is an Encompass Global Partner with Rockwell Automation, which ensures a smooth workflow with their equipment.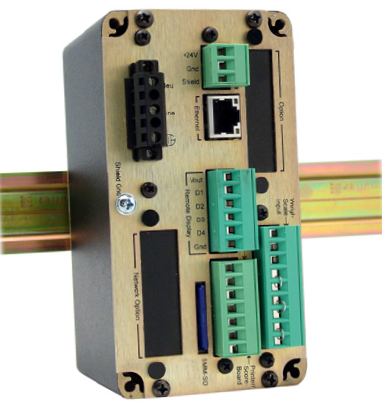 Secure Digital Memory Module (SMM-SD) card, to automatically store configuration data, and easily transfer it from one weight controller to another
Embedded Web Server, enables remote access to setup and calibration from anywhere on your Ethernet network
C2 Electronic Calibration, fast and simple without test weights
Waversaver, automatic vibration suppression for stable, accurate weight readings

IT (Integrated Technician), integrated support tool for troubleshooting and diagnostics
EtherNet/IP, DeviceNet, Modbus TCP & RTU, Analog, RIO, Profibus and more communication options
Highly configurable, to suit your specific weighing application, e.g. with or without display, either AC or DC power, weight by rate, remote mount
Easy installation and setup, with Rockwell Add-On-Profile
Batching / Blending
Filling / Dispensing
Level-by-Weight
Check Weighing
Rate Monitoring