HI 6500 and HI 6500-XP
Weight Processors

Process Weighing Made Easy:
Weight Processors Now Include Extreme Weight Processor Version with 6X the Speed and 3X the Resolution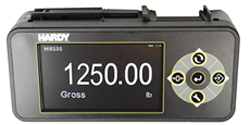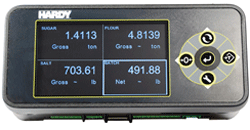 The HI 6500 series are EtherNet/IP® enabled weight processors with a Rockwell Add-On-Profile (AOP) and Faceplate/AOIs. They have a big, bright multi-channel display and deliver fast, high-resolution weight readings. They also feature Profibus-DP, Modbus, Analog, and Ethernet communication options.
Weight processors are used as front ends to control systems or standalone for all types of general weighing applications. Operating blind or with a display, they measure, condition and communicate weight without any need to control.
SOLID PERFORMANCE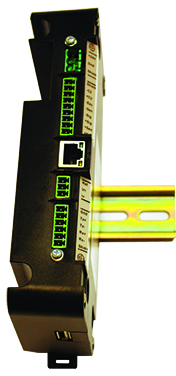 The HI 6500 series delivers stable processed weight with a resolution of 1:10,000 and an update speed of 110 updates per second (processor, display and communications). They enhance the productivity of process manufacturing systems where fast, precise weight-based controls are critical.
EXTREME WEIGHT PROCESSOR
The HI 6500-XP Extreme Weight Processor can process and output 660 updates per second of processed (stable) weight with a resolution of 1:30,000. The HI 6500-XP represents the state-of-the-art in processing uniformity and speed. A/D conversion, weight processing and the communications port ALL update at 660 times per second, providing the PLC with the latest processed weight reading every 1.5 milliseconds. Many competitor's products execute the A/D conversion at one frequency, then process the weight and communications ports at a much slower rate typically 20 to 50Hz, only providing the PLC with an update every 20 to 50 milliseconds. The HI 6500-XP results in better product consistency and product yields while reducing processing time, waste time and materials. It is designed for applications where speed and accuracy are paramount to control and quality, and it's ideal for high-speed filling, dispensing and check weighing, where materials are often fed and weighed in motion at high speeds.
INSTALLATION YOUR WAY
For panel mounting, simply drill five holes to mount the keypad/ display on the front and the instrument to the other side. For blind or remote mounting, just snap its built-in clip onto a DIN rail or mount on a wall. The HI 6500 series fits in a 2″ deep cabinet!
Maximized speed and accuracy
Optional multi-channel display, showing up to 4 instruments simultaneously
EtherNet/IP, Ethernet TCP/IP, Modbus TCP or RTU, Profibus-DP and more communication options
Embedded Web Server, enables remote access to setup and calibration from anywhere on your Ethernet network
C2 Electronic Calibration, fast and simple without test weights
Waversaver, automatic vibration suppression for stable, accurate weight readings

IT (Integrated Technician), integrated support tool for troubleshooting and diagnostics

Easy installation and setup, with
Rockwell Add-On-Profiles and HMI Faceplates/AOIs
Inventory Measurement
Level Measurement
Batching / Blending
Filling / Dispensing / Dosing
Check Weighing